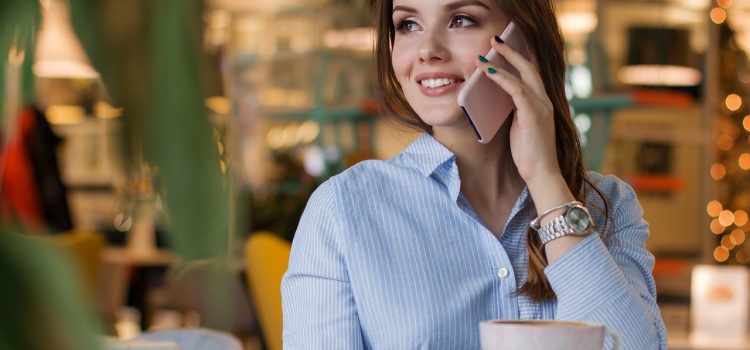 Learn English by telephone with a native-English teacher. It is very convenient no need to set up anything to get started.
Are English lessons by telephone for me?
With Live-English.net, you have the choice between English lessons by Skype, lessons via Zoom and English lessons by telephone.
Nowadays, technology easily allows you to have video calls at a very good quality from your smartphone or computer by VoIP. Therefore, we highly recommend Skype or Zoom but if for any reason this is not an option, phone English classes can be a good substitute.
Please note that English lessons by telephone are usually advised to people with a good level of English (upper-intermediate or advanced levels – if your level lower, you should definitely opt for English lessons by Skype or by Zoom for more interactive lessons)
Learning English by telephone
It's a great way to prepare for a phone call in English or a teleconference.
We will provide you with a local phone number and your teacher's access number.
Telephone English lessons are only 30 min, so you can always fit them in in your busy schedule.
You get access to our StudyBox, a library of articles and resources. You will be able to choose the material that suits best your needs.
You can learn English by phone at home, in the office or anywhere else in the world!
Start your English lessons by telephone
Don't waste time and money to go to an English school and start learning English by phone:
check out our different prices for Telephone English Lessons.
Our online English teachers are friendly and professional to help you learning English by telephone in the best conditions.
Are you interested to give it a go? Register for a free trial and learn English by telephone from the convenience of your home or office.