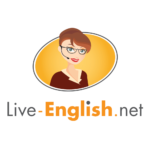 Since 2007 Live-English.net has trained more than ten thousand professionals around the world, helping them improve their English skills through custom-made programs focused on professional speaking skills. 
We believe that English is paramount for individual and company success. An English-proficient professional team can reach great results in international contexts and open many doors in a great variety of business fields.
We understand the reality of today's professional word. That is why we are extremely attentive to the specific needs of our corporate clients, tailoring our training offers to their needs and the industry requirements.