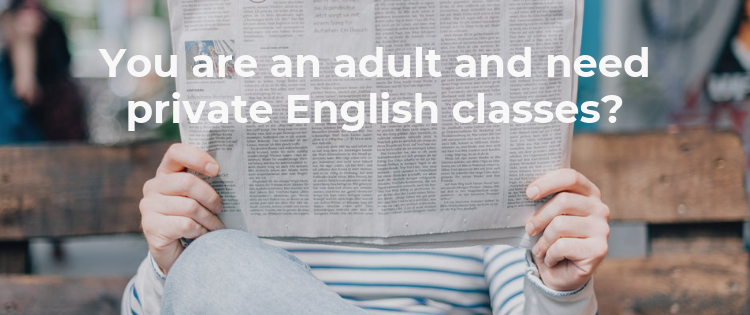 You are an adult and haven't had the chance to learn English when you were younger? You are currently thinking about taking private English classes? You should, it is possible to learn English at any age and it is never too late! You can learn English as an adult, by taking up English classes for adults. You are never too old to take on a new challenge and learn how to speak one of the most used languages in the world!
Private English classes to learn at your own pace
Whether you are a complete beginner in English or already have a few notions, private English classes will allow you to learn English at your own pace. Your teacher will work with you on different types of content and exercises adapted to your English level in order for you to make progress regularly. The Live-English.net private tutors come from all around the world and are all native English speakers. In addition, they were selected for their educational skills: being able to describe a concept clearly, knowing how to explain and using a simple language are all mandatory skills. As such, you do not have to worry about being lost during your English classes: your Live-English.net teacher customizes the class depending on your progress.
Conversation classes to work on your spoken English
If you want to focus on your spoken English only, you can follow Live-English conversation classes. These classes are for you if you don't have to write in English, and only want to be more fluent to have conversations in English. Spoken English is much more informal than written English. It is by practicing that you will become more at ease in order to speak in English with a wide range of different people. You will learn the expressions used in spoken English, for example how to make polite small talk and the specificities such as the use of contractions. Your teacher will also work with you on your English pronunciation helping you understand how to pronounce different sounds. You will see, it is rather easy once you understand how it works!
Beneficial effects on your brain
You are thinking about taking English classes for adults and you are still wondering if it is a good idea? You should know that it is proven scientifically that learning a foreign language stimulates your neurons! Several scientific studies have demonstrated that learning a new language has a positive impact on brain health and keeps your brain fit. Learning another language helps to slow brain ageing and delays cognitive decline. Yet another reason to learn how to speak English as an adult!
In a nutshell, if you want to take English classes for adults, do not hesitate to contact Live-English.net. Our classes are made for everyone! Our private tutors adapt to your needs and desires, and help you learn English at your own pace. Very soon you will be able to say that you speak English too!