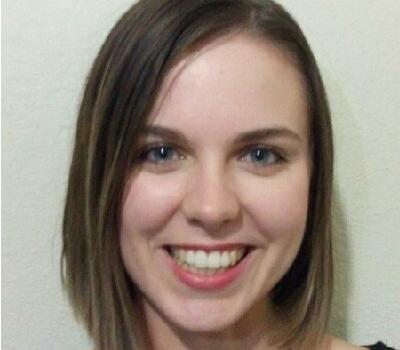 As part of our series about our online teachers, please meet Liz, from Vermont, USA.
Live-English.net (LEN): Can you tell me about your home town?
I am originally from the state of Vermont in the United States. The town where I grew up is called Sharon. It is a very small town with a population of only 1,500 people. It is located in the Northeastern region of the United States; Vermont is famous for three things: 1) beautiful fall foliage (the leaves on the trees change color in autumn to red, yellow, and orange tones) 2) maple syrup (delicious on waffles and pancakes) 3) Ben & Jerry's ice cream (the best ice cream in my opinion!)
LEN: How long have you been teaching?
I have been teaching English for 7 years now. I have taught business English at companies, academic English at a university and now online English classes!
LEN: What do you like best about teaching online?
I like learning from my students. Of course, I teach them English but they also teach me so much because each student has unique experiences and knowledge to share with me, So I am always learning new things from my students.
LEN: What advice can you give to someone wanting to learn a new language?
Immerse yourself in the language! Try to find as many ways as you can to interact with the language on a daily basis. In addition to taking online classes, listen to podcasts, read the news, download apps for your cellphone, watch movies, sing along with music on the radio or change your Facebook profile to English so every time you check your Facebook page you have to practice your English! Be creative about finding different ways to integrate English in your life!
LEN: What are your hobbies and interests?
Right now, I am very interested in practicing yoga and mindfulness. I think it is very important because in our modern world it is so easy to feel stressed out. I practice 3 different types of yoga: vinyasa (which is a flowing sequence of yoga poses), ashtanga (which is a more traditional yoga style) and acroyoga (which is done with a partner and combines yoga and acrobatics).