Ireland is a beautiful island with a rich culture for tourists to enjoy so before you pack your bags, here are the top 5 things you should know to enjoy a trip to Ireland.
1) English is not the (only) official language of Ireland.
The official language in Ireland is Irish (Gaeilge). Irish is part of the Goidelic branch of the Celtic family of languages. Irish is a first language to only about 30000 people most of whom live in the country areas. You can travel throughout Ireland without needing to use Irish but you may see road signs etc in Irish. It is advisable to get a map which has place names in both languages if you are planning to travel outside the major cities.
2) Ireland's two national sports are Gaelic Football and Hurling.
Gaelic football is described as a cross between soccer and rugby while hurling is the fastest field sport in the world. You should try to catch a game if you go to Ireland in the summer.
3) Irish food is very "hearty".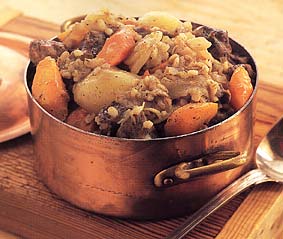 Almost all traditional Irish dishes are made with meat (especially lamb and pork), potatoes, and cabbage. Here are a few; Boxty (potato pancakes), Champ (mashed potatoes with spring onions), Coddle (a stew of potatoes, pork sausages and bacon) or Colcannon (mashed potatoes and cabbage).
4) It is relatively convenient.
The Irish government has been spending a lot of money on modernizing the rail system. But if you are going to travel by train, try to book your travel in advance for huge savings (sometimes more than 50%). But if you are booking at short notice be aware that not all special rates (e.g. family rates) are announced online and sometimes booking at the office at the station will be the cheaper option.
5) You probably won't need a visa.
If you are from the EU, you only need your passport or national identity card, you won't need a visa. Most other countries' nationals can stay for up to 3 months without a visa.
Don't forget the best travel advice anyone can give you is to check with your embassy or travel agent before you travel to any new country and notify your embassy if you plan to stay there more than a month.