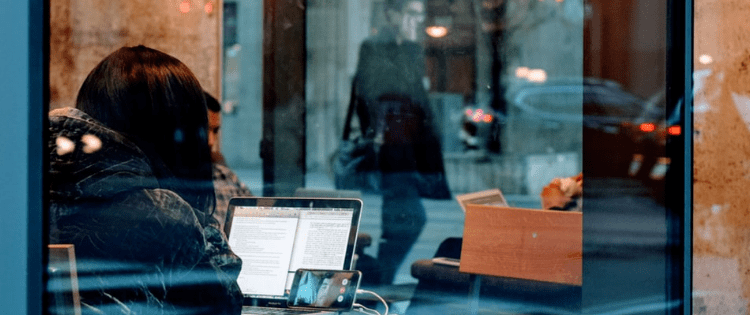 English lessons by Skype are a very interactive way to learn English. You will be amazed to see how technology can help you get private lessons with an English teacher as if he was in your living room.
The advantages of English lessons via Skype
Simple: Skype is a great way to learn English with native-English teachers wherever you are. You just need the latest version of Skype, an Internet connection and a headset.
Interactive: With our Skype English lessons, the English lessons are very interactive. Because you are on the Internet, you have access to a lot of resources like articles, exercises, and the teacher can type you new words or expressions.
For all levels: while you and the teacher are speaking, you can see some vocabulary coming up to your screen. It's very useful, especially for lower levels of English.
Even cheaper: because the communication from computer to computer is free, Live-English.net can offer you the best price!
Flexible: Skype English lessons are 45 min or 30 min and you can schedule your session any day of the week (also during the weekend).
How to study English online by Skype?
It's pretty simple. As soon as you register, you get access to the Member Area. You book a lesson with one of the Live-English teachers. The teacher will call you via Skype on the day and time you chose. The lesson can start.
The lessons are dedicated to your needs, the teacher adapts to your level and objectives. Because you're on Skype, you can receive instant messages from your teacher while you're talking. Therefore, you can keep track of your mistakes and new vocabulary without being interrupted all the time. The teacher can also share his screen if he wants to share some resources with you.
Material is usually sent by email before the lesson and can be shared during the lesson.
No matter what course you choose, learning English via Skype allows you to focus on speaking skills, to practice your English around topics that interest you, and to feel more confident in English.
What do I need to learn English by Skype?
To get started, you obviously need to download the free Skype app on your computer, tablet, or smartphone. It only takes a few minutes.
Go to Skype.com for the latest version of Skype.
If you use a standard Internet connection the quality of the call is very good. Recent laptops and tablets usually have a good microphone. If you prefer, you can also buy a headset. We advise you to use a webcam but it's optional.
Check all the prices for Skype English Lessons.
If you don't have Skype or access to the Internet, try our Telephone English Lessons.
In 2007, when we started at Live-English.net, Skype was the best tool to communicate via the Internet. Over the years, Skype improved in terms of sound quality and features and we still highly recommend Skype for your English lessons with your Live-English tutor if you are used to it and happy with it. As the offer started expanding, we are now also offering English lessons by Zoom which is a great alternative to Skype. So when you register for lessons, you have a choice between Skype and Zoom.
Who can learn English via Skype?
Skype English lessons are suitable for a wide range of students. Whether you are an adult who needs to brush up his English for professional reasons or a teenager who wants to boost his school results in English, Live-English.net has a solution for you. The lessons are 100% in English, so the only condition to take lessons is to be able to speak a little bit in English (from pre-intermediate level/A2)
When and how often can I book my English course?
You can take as many lessons as you need in a week. Live-English.net offers lessons between 5 am and 11.30 pm European time (Paris/Berlin/Rome) every day. You can take an intensive course for a week or take lessons over a few months. We usually advise our students to study regularly, once a week if you need to keep your level and 2-3 times a week if you need to improve your English quickly.
Skype English lessons are the ideal solution to work on your English efficiently. So, don't hesitate, register for a free English trial lesson (no commitment, no credit card required)