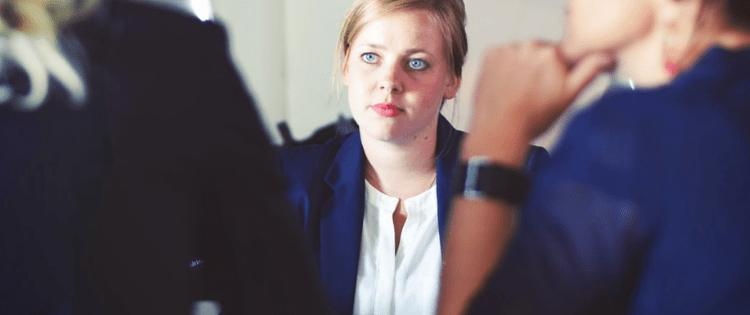 Is your field HR or related to HR? This English Course that focuses on Human Resources matters is made for you.
Cover HR topics with native-English teachers who have worked in HR as well and take your English to the next level.
What is this Business English HR course?
Human resource management involves both strategic and comprehensive approaches to managing people, as well as workplace culture and environment.
The role of human resources professionals is to ensure that a company's most important asset — its human capital — is being nurtured and supported through the creation and management of programs, policies, and procedures, and by fostering a positive work environment through effective employee-employer relations. A good command of English and HR vocabulary is crucial for internationally growing teams or for companies looking to expand their activities overseas in order to be able to interact and communicate with overseas colleagues.
What is included in Human Resources Business English Course
HR is a very wide field and many aspects of it can be covered based on your own English needs, such as:
Compensation and benefits
Employee retention
Employment law
Firings staff
Interviewing from the HR perspective
Labor and employee relations
Organization development
Recruitment
Redundancy
Selection
Staff Training and development
Strategic planning
Training and learning
Workplace psychology
Human Resources English Course: Who is it for?
Ideally, your English is already at intermediate and above level. It is suitable for students from a variety of backgrounds. Whether you are a small business owner or work as an Employment services manager, Headhunters, HR manager, Human resource generalist, Management trainee, Recruiter, Training and development manager, Training development specialist, you will find valuable information with this English course.
How do the online HR Business English classes work?
By choosing the HR English classes, you get access to a wide variety of resources in the Study Box that focuses on HR-related news, and the teachers who deliver the lessons online via Skype, Zoom or by phone have experience teaching English and understand HR issues. They know the terminology and are familiar with the pedagogical resources of the HR English course. One session a week is great for people who already have a good command of professional English and whose goal is mainly to maintain their level. If the goal is to move up a level, 2-3 English lessons are recommended. It is also good practice to learn with 2 teachers so as not to get used to one specific accent.
Please note that we also offer a track for people interested in improving their English in different business fields.
Would you like to learn more about our HR English online course? Register now for a free trial lesson and discuss your needs and objectives with one of our teachers.