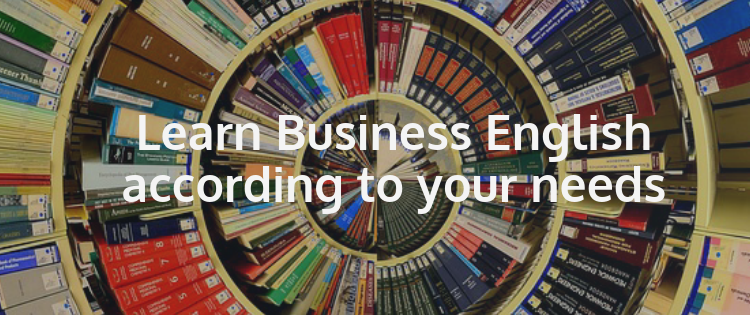 English has become a language almost everyone needs to master in their professional life, but we do not all have the same needs! Rather than general Business English classes, not always suited to your personal situation, Live-English.net offers truly bespoke and personalized Business English classes. You are not the one who has to adapt to the English classes offered in the catalog, the English classes are adapted to fit your personal needs!
Business English Conversational classes on the topics that are relevant to you
With your Live-English.net private tutor, you can focus on the topics that are useful and relevant to your job, whether it is English for finance, human resources, sales and marketing, sciences and technology, law practice or medical English. You will learn the English vocabulary used in your field and the English expressions that you should know and master. By practicing having conversations in English on the topics that you address every day, you will feel much more at ease when speaking in English to your colleagues, customers, partners or other stakeholders.
Lessons focused on Business English
Our private tutors specialized in Business English will help you work on your English to respond to the most frequent situations at work: having to write an email in English, participating in a conference call in English or having to speak English during a business meeting. The Live-English.net classes are pragmatic and focused on concrete examples so that you can obtain the maximum benefit. You may also, if you wish, work on your own company documents with your private tutor (these will remain strictly confidential of course). Your Live-English.net teacher can, for example, support you in creating a PowerPoint presentation in English or writing a report in English.
Preparing for specific events
Live-English.net can also help you prepare for specific events for which speaking English is particularly important. We have classes dedicated to preparing for an interview in English to land the job of your dreams. Your teacher will work with you on practicing answering the questions from a recruiter and talking about your curriculum and experience in English. Live-English.net can also support you in preparing for a big negotiation in English or preparing for a business trip abroad. In addition to working with you on the grammar and vocabulary to communicate efficiently in English, your teacher will give you valuable tips to better understand English-speaking cultures and their specificity. This will allow you to adapt much better to your environment and avoid cultural faux pas.

In conclusion, do not hesitate to contact Live-English.net to talk to us about your needs. We will find the ideal teacher and offer you pragmatic Business English classes suited to your needs. Whatever your current challenge is and whatever your present level of English, with Live-English.net you will improve your English at your pace working on the topics that are relevant to you. You should quickly feel much more at ease speaking English at work opening new doors and bringing new opportunities!